About Stavanger
The North Sea has always been important to Stavanger, Norway's fourth largest city located on the southwest coast of Norway. Fishing, boatbuilding and oil - all are dependent on it. Stavanger was a canning and fishing city in the last century that has turned into the oil capital of Norway. But Stavanger is a lot more than that. Stavanger is Norway's fourth largest city with 110.000 inhabitants. Nearly 7% have a birthplace other than Norway. Stavanger is often referred to as Norway's largest "small town". Everyone in Stavanger knows someone who knows someone else. But, Stavanger is more cosmopolitan and international than any comparable Norwegian city. Visitors tend to fall in love with Stavanger, especially "Old Stavanger", a very pretty and vibrant part of town. This area, near the international ferries, is composed of small, wooden houses and cobble-stone roads. Combine this with an international atmosphere which is blended with the city's own charm.
The town center is for shopping, relaxation, movies and nightlife. You can drive around the town, but the roads in the center are for pedestrians only. Stavanger is a fairly safe city, with a pretty low crime rate.
Stavanger delights visitors, both vacationers and conference participants, from all over the world. This part of Fjord Norway in the county of Rogaland has many beautiful sights, mountains, picturesque islands, waterfalls and plains. Don't forget to see the Pulpit Rock and the gorgeous Lysefjord, two sights giving true meaning to the word "spellbinding".
But the most important and astounding fact above all, Stavanger is my birth place...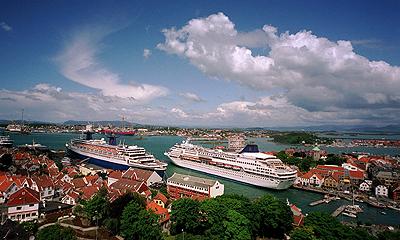 Stavanger - is it Norway's largest small town? 3740 passengers from the cruise ships "SS Norway" and "Norwegian Dream" visited Stavanger June 23, 1999. (Photo: Stavanger Aftenblad)
Take a virtual tour of the city here
Source: stavanger-web.com
More pictures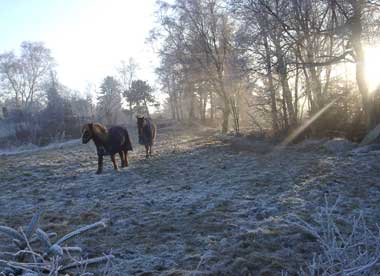 Horses at Ullanhaug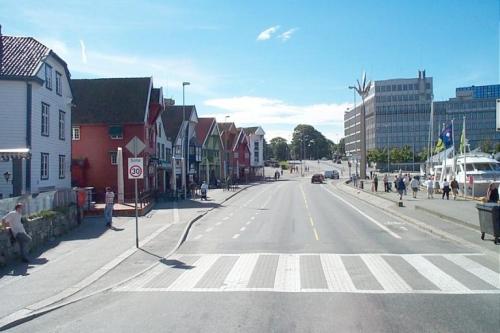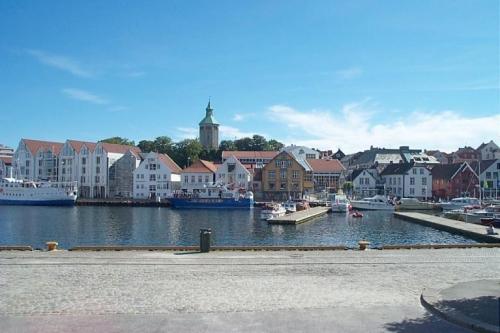 Vågen