Track Day 31/08/03
Beautiful day at darlington park, bright sun all day! Last sunday it rained so the day was called off. I am marshaling so I get to ride for free. Very nice actualy cause you can use a break when you have done a couple of sessions.
My suspension is way to soft on the rear, but I can't adjust it cause the adjusting screw is stuck!! doh!
Now I _realy_ need some new rubbers! My rear tire is almost a complete slick!

More money...
(Later found out that the shock needs rebuilding... the screw was all the way in)

The blue/white RGV250 is a totaly prepped race bike, but the owner was unfortunate enough to get a high sider


The red bike went of the track just after the long strait and ended in the lake! It got an interesting exhaust job...

Thanks to Gold Coast Photography

Click an image to view a larger version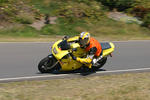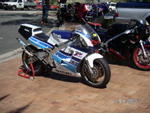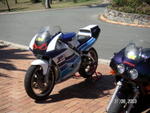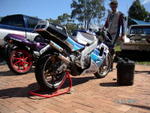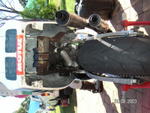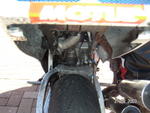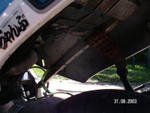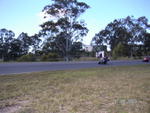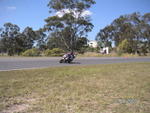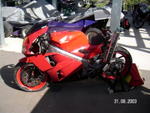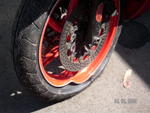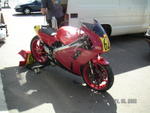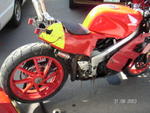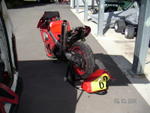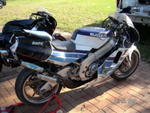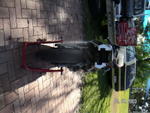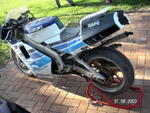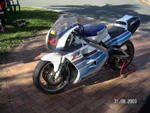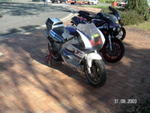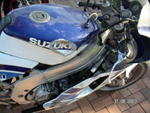 * means picture has comments